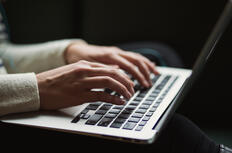 Can you edit
my blog post?
Get your blog edited by a native English speaker for $0.02 per word.
---
FAQ
Who is this for?
This service is for anyone who needs help editing and proofreading their blog post. We serve both native and non-native English writers.
Who is editing?
Your blog post will be edited by native English speakers with extensive backgrounds in English, blogging, and content creation.
How much does it cost?
Price per word = $0.02
Most editing services charge anywhere from $0.03/word to $0.14/word.
Is there a word limit?
Nope :)
What is the turnaround time?
Typically 24 hours for every 1000 words.
---
Testimonials
"I've been dying for a service like this! Quick, hassle-free and hands off. They proofread my blog post and returned with corrections in record time. No brainer to use them over and over again!"

-Bryan S Arnold
"Great service! Fast and precise. Thank you very much!"

-Woratana Perth
"Received very helpful grammar edits to a presentation I am working on. Much appreciated and highly recommended! Quick turnaround and helpful grammar edits not caught by software."

-Sam Campbell
---
Made by Davis Baer
Payment
Your submission was received.

Please calculate your submission's word total and pay below.

To pay via card, email daviswbaer@gmail.com and an invoice will be sent.
Price per word = $0.02
Include footnotes and endnotes if you want us to review them.